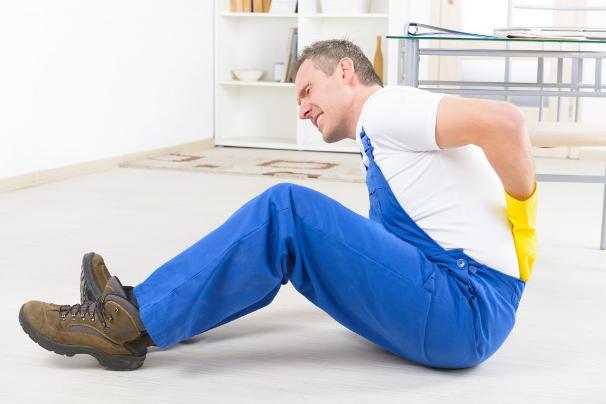 Important Facts About Medical Malpractice & Personal Injury Laws
Medical mistakes and errors is a very serious concern and is one of the leading causes of death and injury in the United States. An estimated 75,000 people die in hospitals every year due to medical errors. Other than the deaths, countless people suffer from these errors that lead to permanent damage and directly affect their income.
So how do you know medical malpractice occurs?
Medical Malpractice occurs whenever a health care worker deviates from the standard of care when treating their patient, failing to provide adequate treatment that professional health care workers are required to deliver. Basically, this means that the health care worker was negligent in their duties and that negligence resulted in injuries or damages to the patient.
One important thing everybody should know is that insurance companies, if ever given the opportunity, will choose to communicate with the victim directly and offer an apology along with a settlement. They usually use this tactic before the victim becomes aware of the full extent of the damages preventing them from seeking out personal injury lawyers that can increase the value of settlement by representing them.
The first step is to contact capable accident or injury legal expert. With your help, they will then review all the details of your case by procuring all related medical records, and taking statements from all those involved.
You should contact a lawyer quickly as the statute of limitations is different per state and so are the procedures required for filing a medical malpractice lawsuit.

How do you avoid becoming a victim?
The best way to avoid any medical errors would be to take an active part in your medical care. Learn as much as you can about your condition and do your best to keep a journal of your symptoms. Before visiting your doctor, compile a list of questions you believe are important and ask for clear answers.
You should definitely feel comfortable with whoever is treating you and be able to tell them whenever you feel anything is wrong. It's also a good idea to bring along somebody close to you during visits.
Don't be afraid of getting a second opinion. Your health is too important to leave in the hands of somebody you aren't comfortable with and isn't giving you proper care.
How many legitimate medical malpractice claims aren't explored?
Even though medical malpractice is plentiful and is costing the United States Billions of dollars in payouts every year, there is still a significant amount of legitimate claims that aren't pursued. Common reasons for this include fearing that their doctor will stop treating them, or that it will lead to bigger costs for medical care. Another common reason is that people want to avoid going through litigation fearing the stress, costs, and time involved in these kinds of cases.
If you ever decide to make a medical malpractice claim, take your time with finding a good lawyer that you can trust and feel comfortable with. Experienced personal injury lawyers will help you through the case and will know the right steps to increase your chances of winning.
Injured At Work? The Injury Help Line Is Here:
This site is dedicated to connecting workers in NY with the information they need to receive the compensation, disability and benefits they deserve. Insurance companies will work hard to bully you into accepting very low compensations for your work injury. The first things one must do is get medical attention immediately. Do not go to the doctor that your employee or your employers insurance company recommends. Although they will try to convince you that this doctor is not biased the opposite is usually true. After you have seen a good doctor that YOU chose it is time to find a good workers compensation lawyer. If you live in Queens, Brooklyn or NYC here are some good contacts to start with.

Are you searching for a doctor or lawyer for a workers compensation or social security disability claim in Brooklyn or NYC? We recommend you visit http://www.accidentattorneyinjury.com and view a list of professionals who can help. Were you hurt at work and do not know where to start? Call (516) 379-0000 or (718) 275-6968 to schedule an appointment with Dr. Lev the Internist & Pain Doctor. Their offices are located in the Rego Park/Forest Hills and Baldwin in Nassau County Long Island. They have a state-of-the art physical therapy center that can get you back normal as fast as possible. We accept workers compensation and no fault insurances. We have years of experience dealing with accidents and injuries that resulted in back, beck, or body pain. Our Queens location contact information is: Lev Aminov Internist Pain Doctor9851 64th Ave # 1GRego Park, NY 11374 (718) 275-6968. Our Long Island contact information is: Lev Aminov Internist Pain Doctor 2270 Grand Ave # 1Baldwin NY 11510 (516) 379-0000 visit them at internistpaindoctor.com
Now that you have seen a doctor it is time to get the best attorney possible so that you can maximize your workers claim. It is critical that you use a lawyer that has high levels of experience battling insurance companies looking to low-ball the employees. The Shulman & Hill Workers Compensation Firm could be a good fit for you. The Firm is conveniently located at two central NYC locations. The Queens office can be reached at: The Brooklyn office can be reached at: Shulman & Hill Workers Compensation Firm 26 Court St #2100, Brooklyn, NY 11242 (718) 852-4700 http://www.shulman-hill.com.
car wreck, trucking accident, or motorcycle crashes.
Were you hurt at work? Did you slip or fall in the Supermarket? The law may entitle you to huge payouts. If you have been hurt or have been part of an accident now is the time to claim what you rightfully deserve. we will help you find attorneys in your area to fight for your legal rights. Whether you slipped, fell or got injured in any other way you may be eligible for compensation.
Most personal injury law suits are car accident cases. These include:
we understand the "rules of the road" and the special duties imposed on commercial and public carriers. We also understand the complex scientific and engineering principles often necessary to unravel just how an accident occurred on the roadways of New York and who, if anyone, was at fault. Our lawyers handle car crash and motor vehicle accident cases involving:
The science behind a specific accident is something very difficult. An attorney representing a client must understand the gravity behind the occurrence. Only an experienced law firm will be able to really prove that the "gravity" of the accident is really in your favor. Below is a list of some intricate personal injury cases specific to Queens, NY that occur often.
Rear end collisions
Intersection accidents
Alcohol related crashes
Hit and run
Passenger injuries
Driver injuries
Motorcycle accidents
Semi-truck and tractor trailer crashes
Pedestrian accidents
Bicycle accidents
If you are looking for an attorney that specialize in bus or car wrecks we recommend calling the following firm:

Ribowsky Law- Queens Personal Injury & Accident Lawyer

109-12 Jamaica Ave, Richmond Hill, NY 11418

(718) 659-5333